A lift recliner can be a very helpful aid to have after undergoing surgery. Even the smallest movements can cause discomfort or aching and increase a person's frustration with their situation. However, lift recliners make these actions easier by supporting motion and decreasing the workload on your body. This kind of aid can ease the recovery process for the person and their family.

By using a lift recliner, it can increase the mobility of the patient and help support them in ways which might not have been possible without it. They are specifically designed with comfort and function in mind. A doctor may recommend an infinite position or Zero Gravity lift chair to alleviate back problems, arthritis, hypotension or trouble breathing. Using the chair in a position known as "Trendelenberg", the feet and legs are slightly raised above the position of the heart – to ease various problems.

Post-surgery can present frustrating circumstances, discomfort and problems with the patient's body. Aching muscles such as the back, shoulders, neck, stomach and joints like the knees and hips may make various movements very uncomfortable. Lift recliners help to reduce the body's workload and make actions easier, by supporting weak areas.

We pride ourselves on quality products, but also on great customer service. This is why we regularly receive feedback about our service and how useful our products have been.

Eilene Williams from Georgia wrote, "Thank you for being such a great sales person. If you are the manager, way to go! If you are an employee, you deserve an award. Thanks again for your patience and assistance. Looking forward for my husband's chair soon."
Tim C. from Waukegan, IL said, "Just wanted to let you know we received the chair lift in 3 days! I installed it today and I was impressed as to the quality of the product and ease of installation. Thank you again for the timely delivery."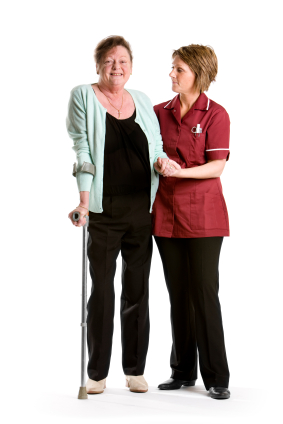 A comfortable sleep position can be very difficult to find after surgery. When a body is properly rested after having a restful night, it can aid the recovery process and give the patient more energy the next day. A caregiver is also involved in this frustration as they have to aid the patient in trying to find a suitable position to help them sleep.

Feedback from one of our customers reported that after surgery, her lift chair provided a comfortable sleeping position, due to its ability to decline into a flat bed position.

To aid in your recovery, please contact our team and we will help your to find a lift recliner that suits your needs after surgery. Our experts are waiting for your call, so call us today at 1 (800) 791-2407.